15 Minute Rice & Chicken Dinner
SUPER easy to prepare chicken and rice dinner that has been my son's favorite since 1998! 
Ingredients
2 cups of Minute® White Rice, uncooked
1-2 tbsp of oil
4 large boneless chicken breast cut in 1/4s
1/2 cup of chicken broth
1 can of condensed cream of chicken soup
1/2 cup of water
1 tsp of garlic powder
1 tsp of onion powder
2 tbsp of chopped parsley flakes
Instructions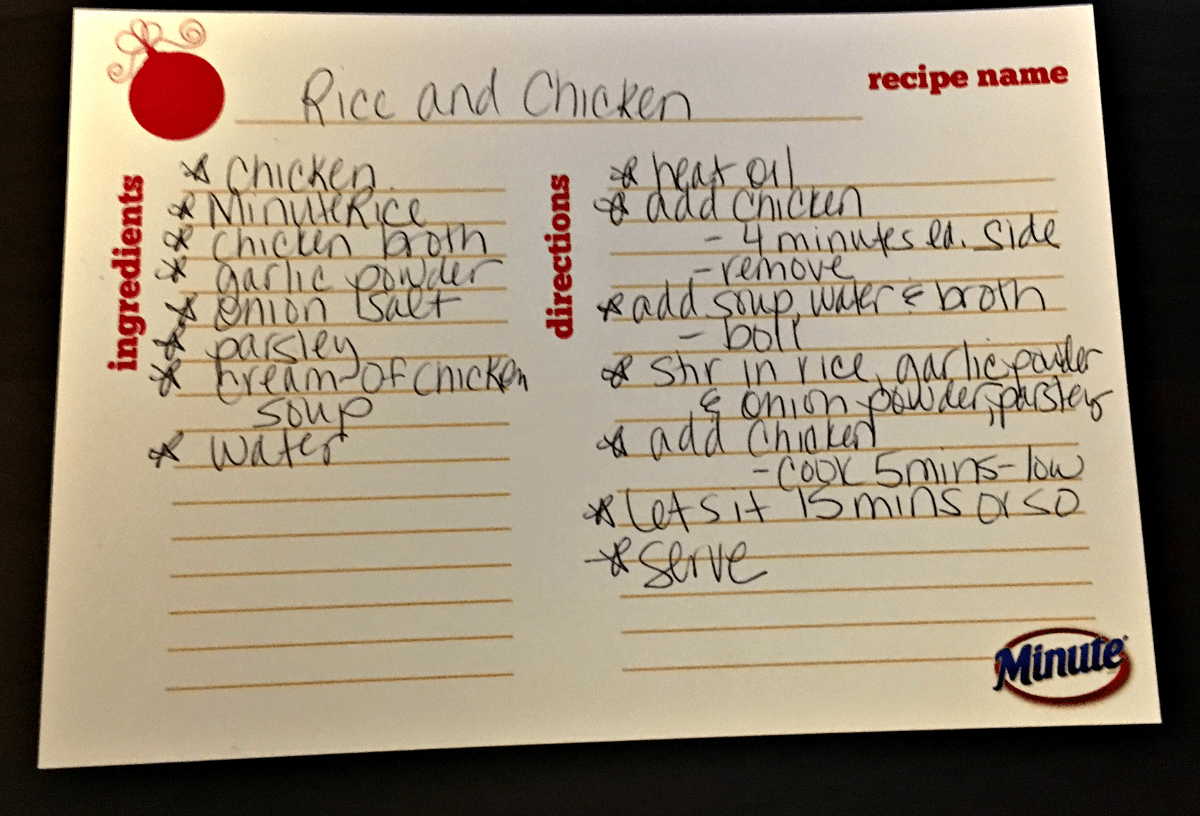 Heat oil in a large non stick skillet, then add the chicken. Cover.
Cook chicken 4 minutes on each side, make sure it's brown. Remove chicken from skillet.
Add soup, water, 1 cup of rice and chicken broth to the skillet and bring to a boil.
Add in the remainder of the rice, parsley, garlic and onion powder.
Top with the chicken then cook on low for 5 minutes or until chicken is 170 degrees.
Let the mixture rest and absorb all the liquid.
Notes
If you want to use the Minute® Whole Grain Brown Rice just add 5 minutes to the cook time. 
Recipe by My Crafty Life at https://www.craftylife.net/chicken-and-rice-dinner/